Pamela Cantor M.D. on AFT's Union Talk Podcast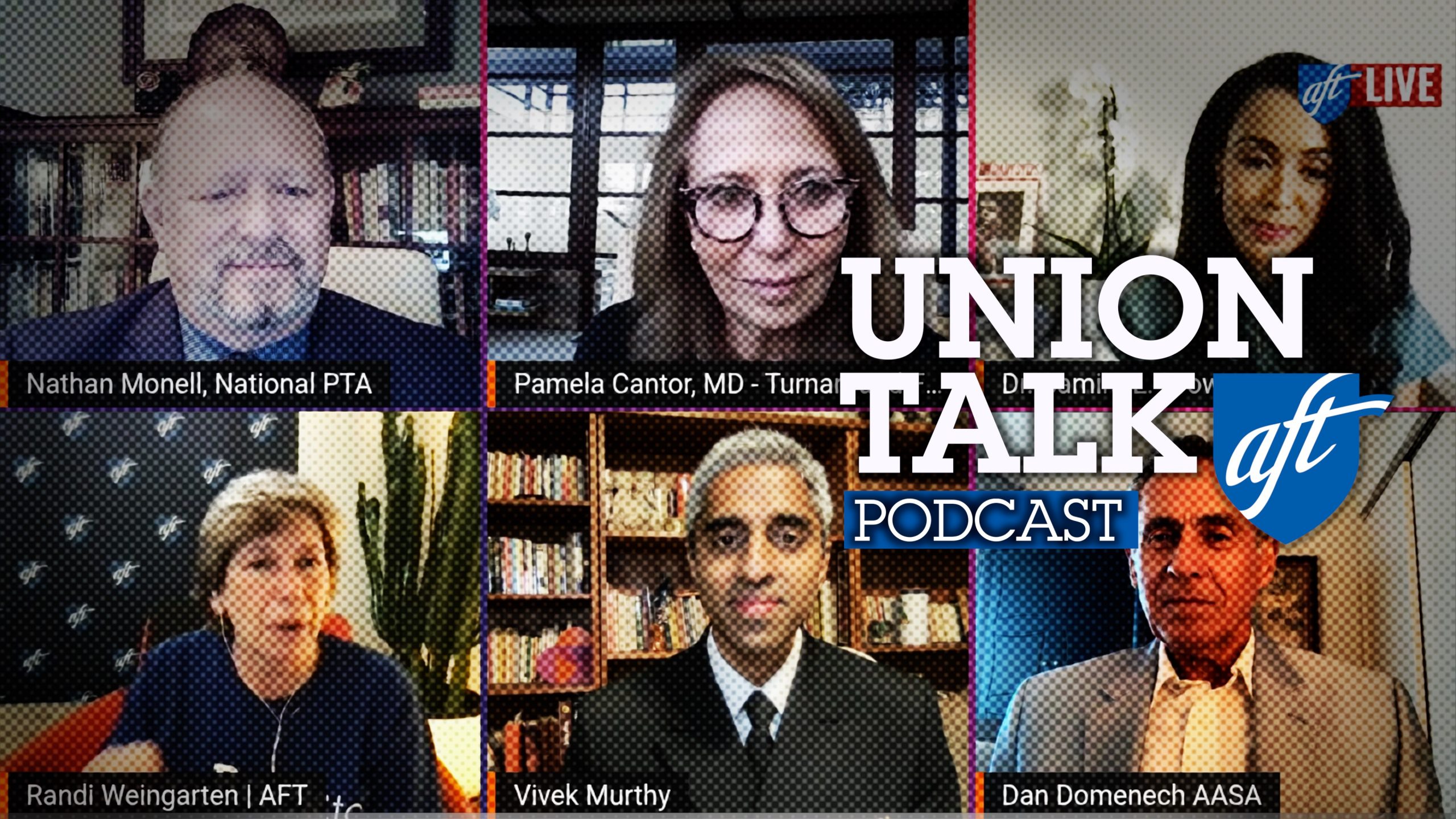 Turnaround for Children Founder and Senior Science Advisor, Pamela Cantor M.D., was a guest on the American Federation of Teacher's (AFT) Union Talk podcast.
On Union Talk, AFT President Randi Weingarten interviews workers, policymakers and experts confronting the issues working families face and championing solutions.
The episode covers the latest AFT virtual town hall, in which Cantor was joined by U.S. Surgeon General Dr. Vivek Murthy, National PTA Executive Director Nathan Monell, AASA Executive Director Dan Domenech and Samira Brown, M.D. The group answered questions, debunked myths and shared information about how we can reopen schools—and keep schools open—while prioritizing safety for students and staff.
Listen to the full episode here.